03 June 2021
«THE HISTORY OF «MOLODIST» IS THE HISTORY OF UKRAINE»: ONE OF THE LARGEST EASTERN EUROPEAN FILM FESTIVALS CELEBRATED ITS 50TH ANNIVERSARY – 5 KANAL
Hundreds of guests from 60 countries come to the Molodist Kyiv International Film Festival every year.
Every year, several hundred guests from all over the world parade along the red carpet of the Molodist International Film Festival in Kyiv. New films, Hollywood stars, and cult directors are actually Ukrainian Cannes.
More on the site 5 Kanal — at the link.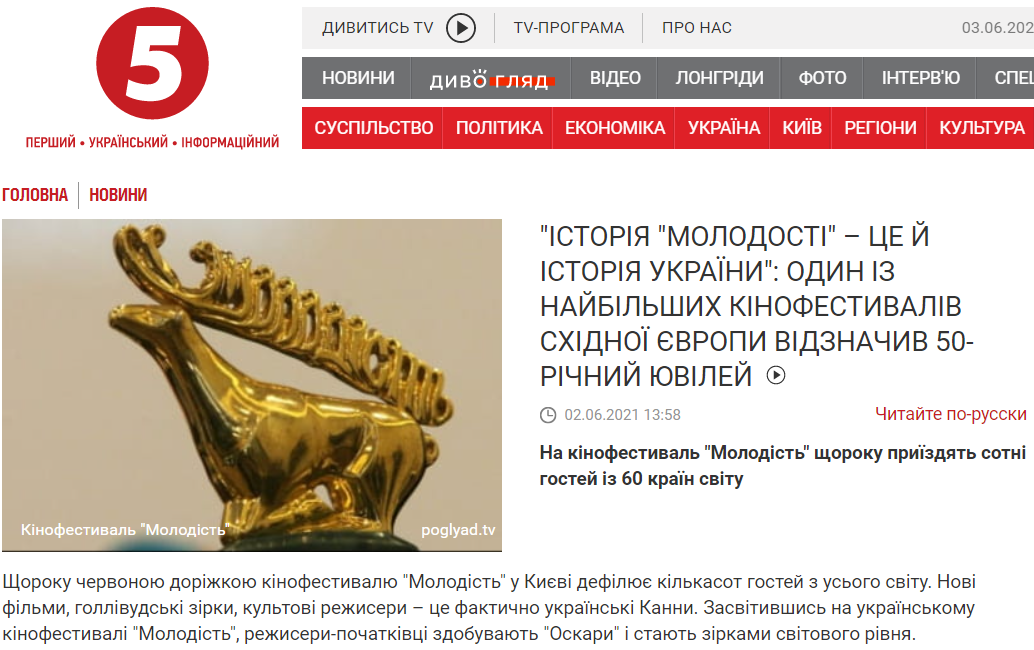 You have successfully subscribed to the newsletter!