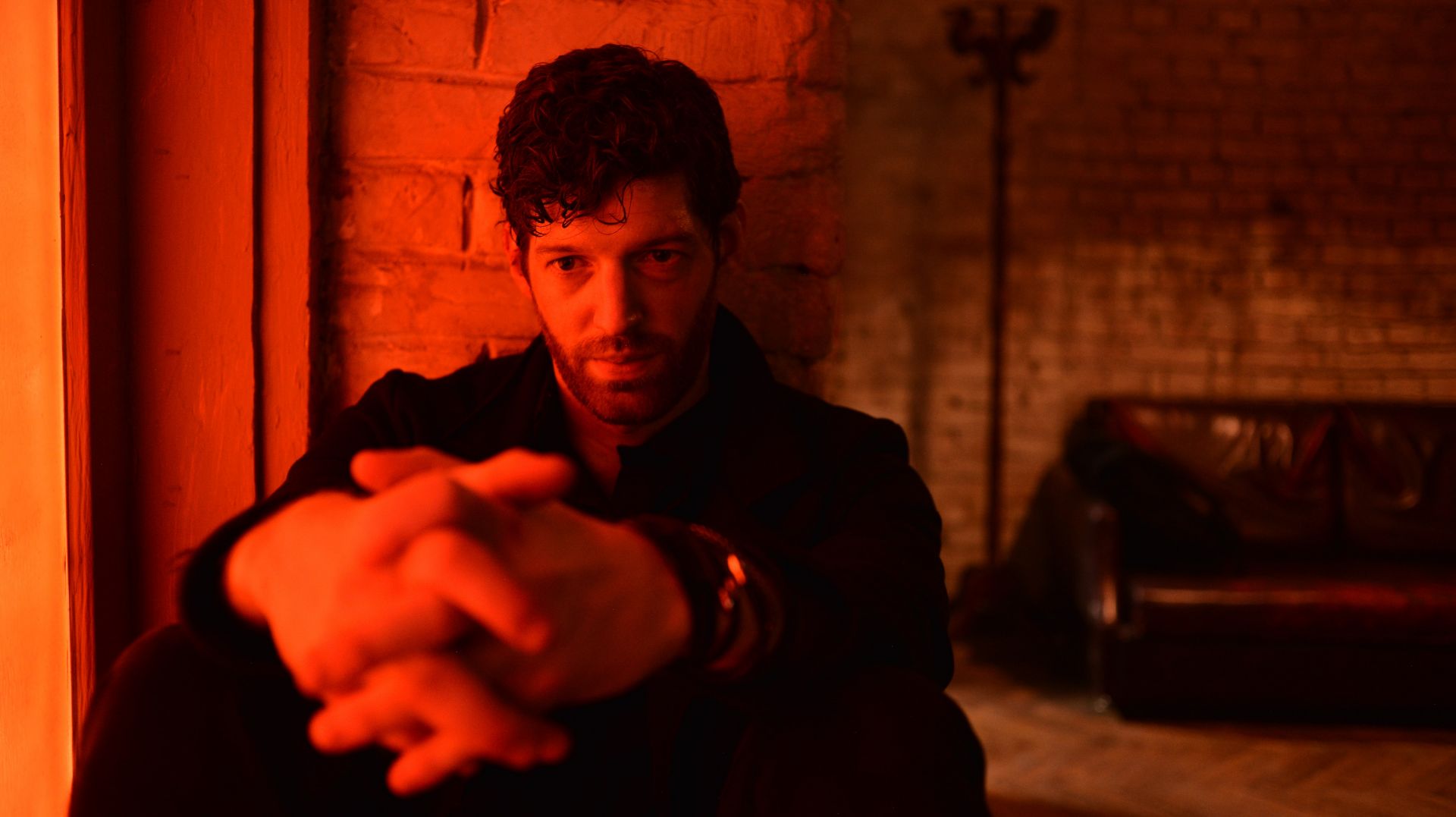 01 June 2021
Molodist Film Festival to close Egregor thriller this year — Ukrinform
The closing film of the 50th Molodist Kyiv International Film Festival will be a mystical thriller «Egregor» directed by Stanislav Kapralov.
This was announced at a press conference by the film festival's artistic director Andriy Khalpakhchi, Ukrinform correspondent reports.
«This is world modern cinema. And I think it will be very interesting», said Halpahchi.
More on the Ukrinform website — at the link.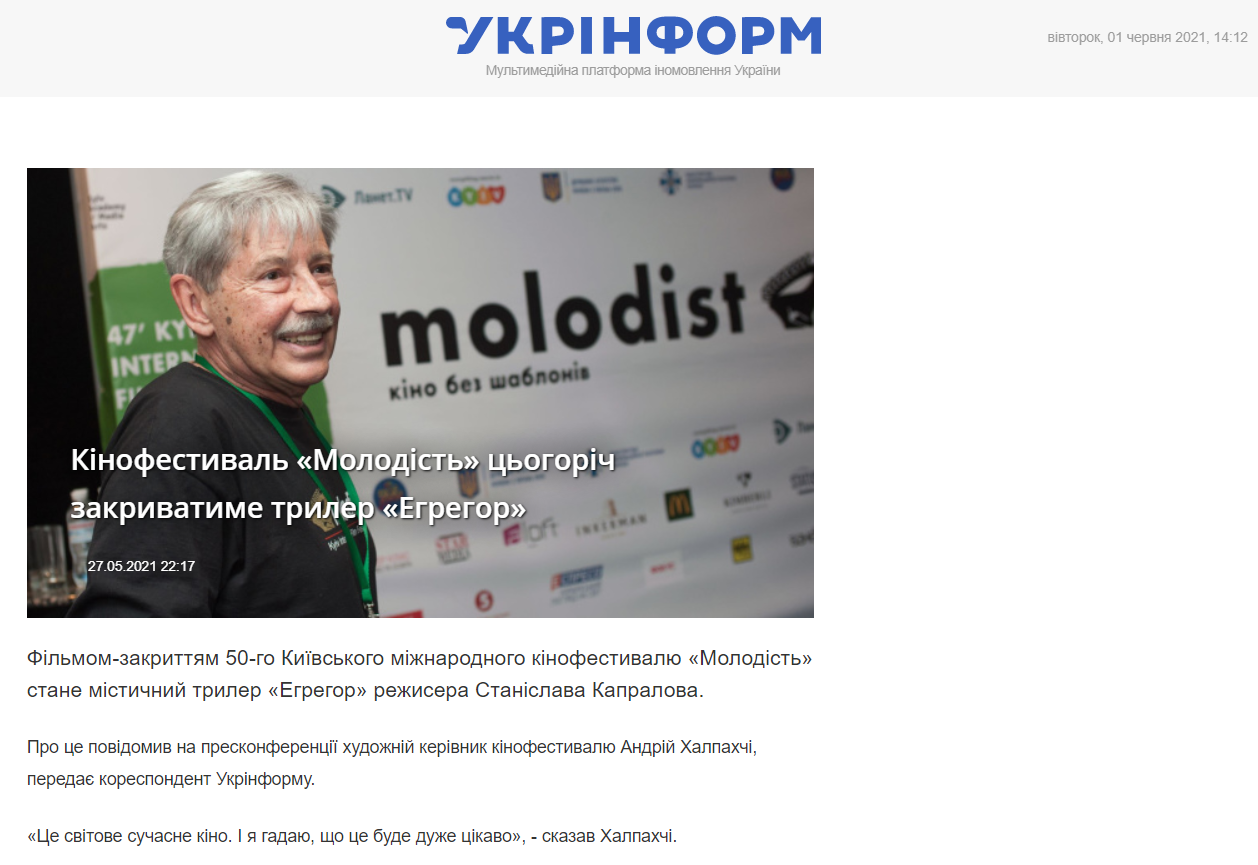 You have successfully subscribed to the newsletter!