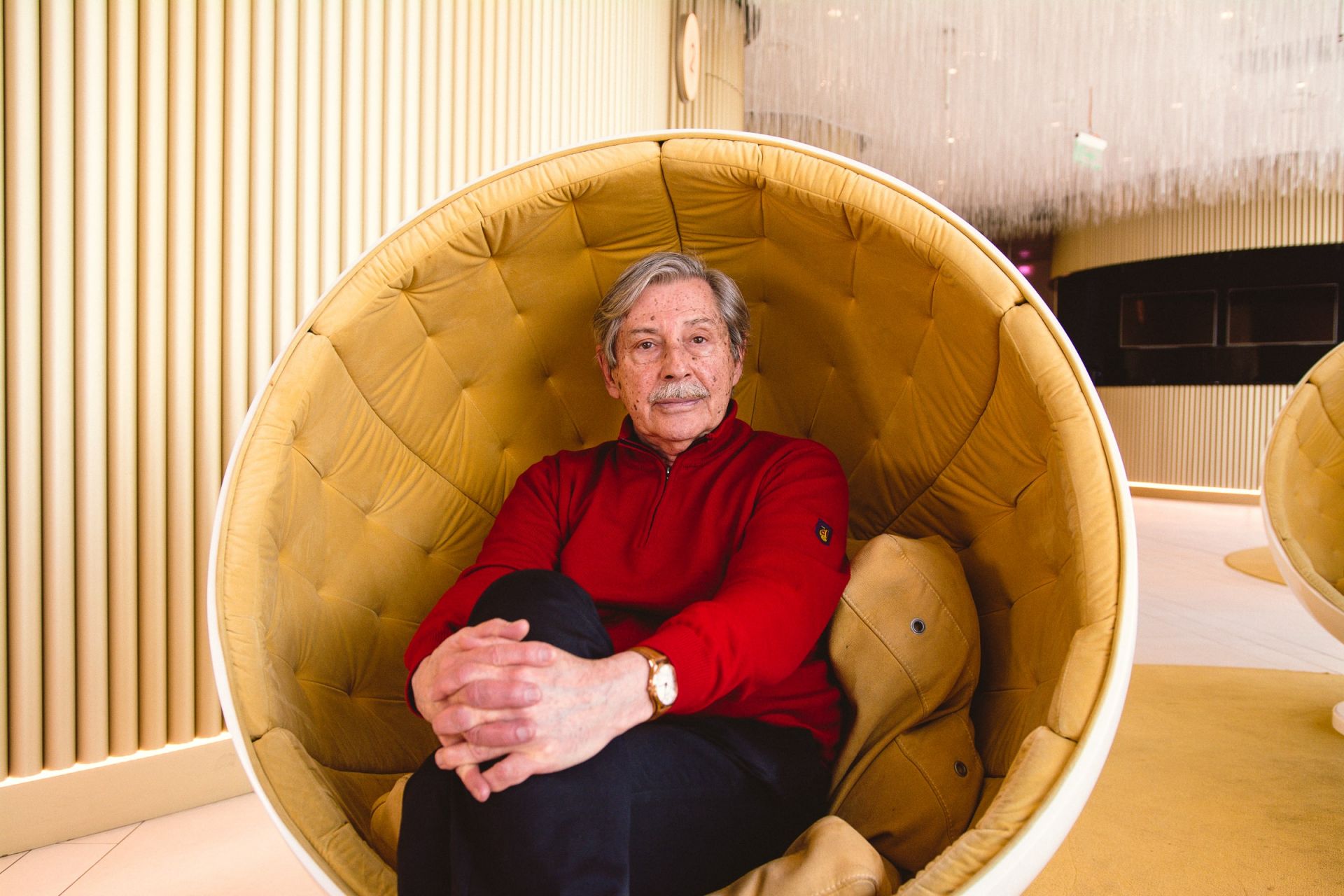 03 June 2021
MOLODIST INTERNATIONAL FILM FESTIVAL IN KYIV: ART DIRECTOR OF STORIES ABOUT STAR GUESTS OF THE FILM EVENT
Halpahchi recalled how the legend of French cinema Pierre Richard visited Molodist
The artistic director of the Molodist Kyiv International Film festival Andriy Khalpakhchi told about the star guests of the famous film festival and shared stories related to the guests. Bright stories were heard as part of the project «Robymo ukrainske», prepared by Metinvest for its 15th anniversary, Glavred reports.
More on the site 5 Kanal — at the link.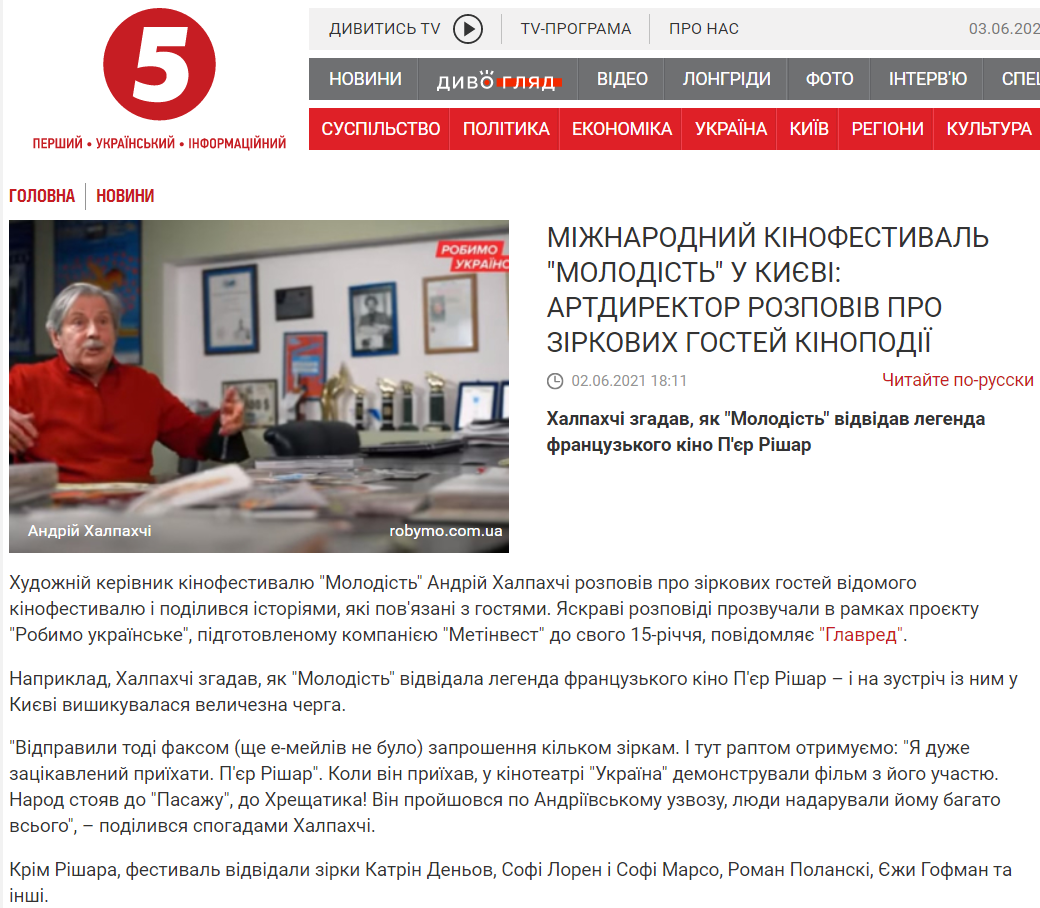 You have successfully subscribed to the newsletter!