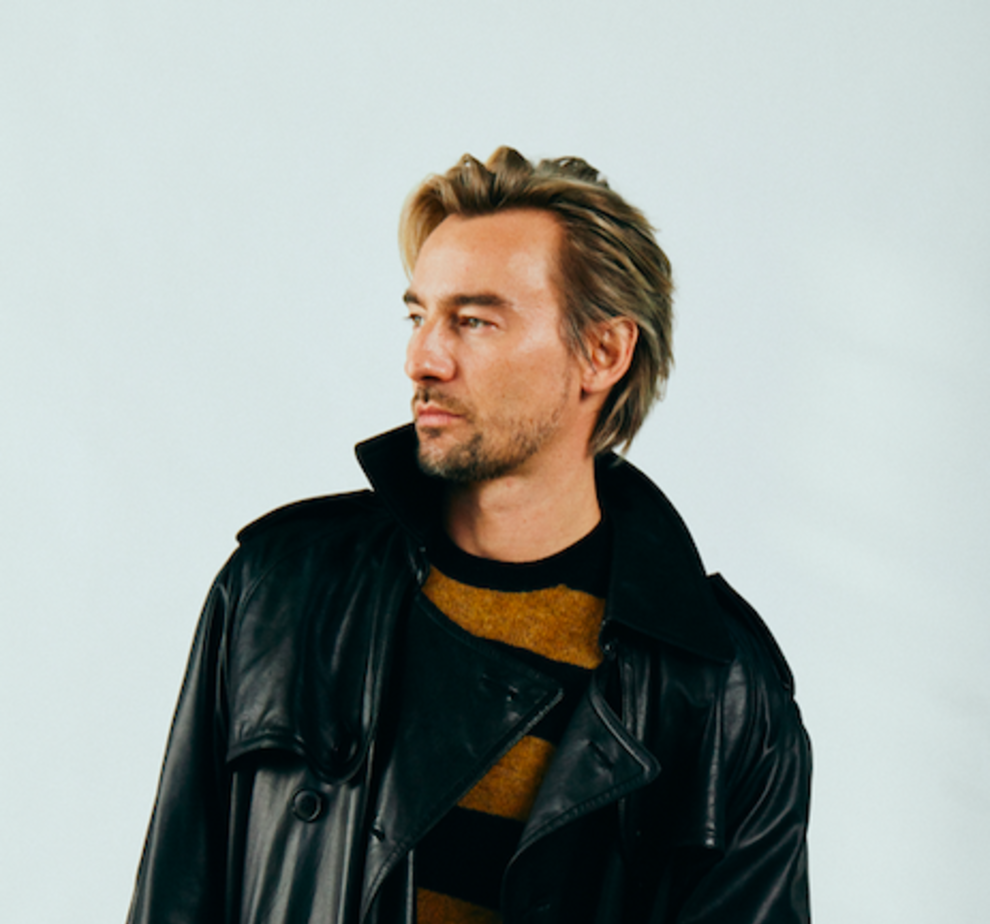 02 June 2021
Alan Badoev's first film to be shown at Molodist Kyiv International Film Festival - VOGUE UA
In 2021, the Molodist Kyiv International Film Festival celebrates its 50th anniversary — and on this occasion, its team has prepared a special program «50th anniversary». This program includes films that were shown at the festival in previous years and managed to become a world culture. One of the key events of the program will be the screening of Alan Badoev's film «OrAngeLove». At Molodist, 15 years ago, Badoev first presented this work in Ukraine, right after its world premiere at the Cannes Film Festival.
More on the VOGUE UA website — at the link.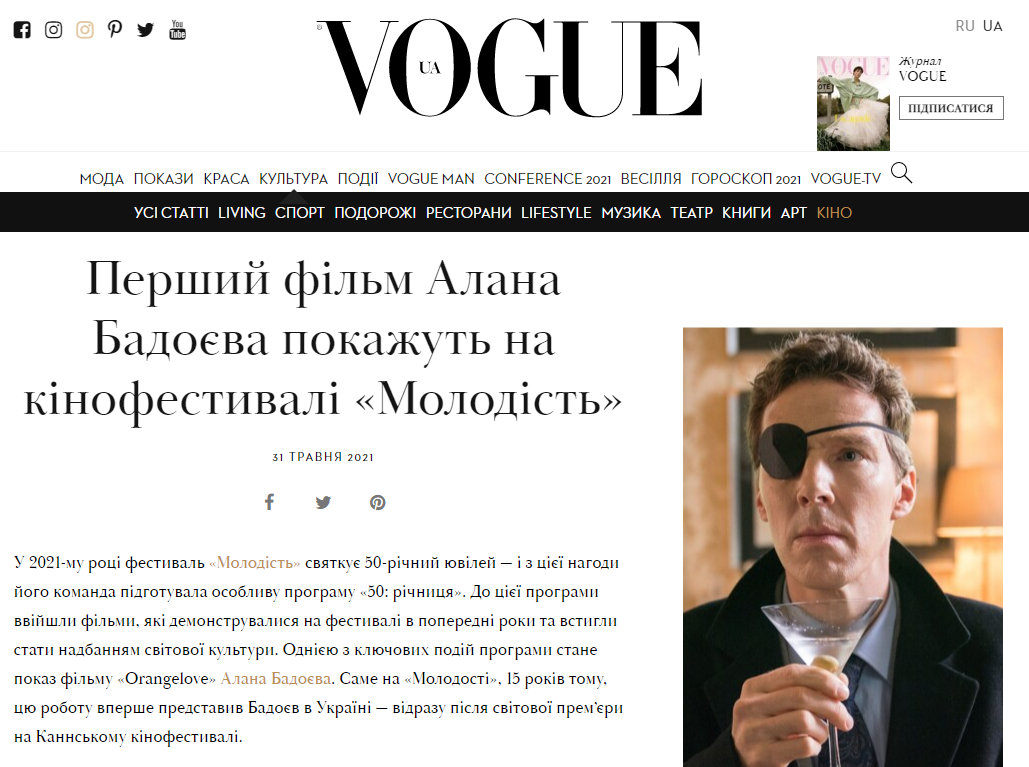 You have successfully subscribed to the newsletter!