19 March 2021
The anniversary film festival "Molodist" will take place in Kyiv - Vogue Ukraine
The 50th anniversary «Molodist» will be held in Kyiv from May 29 to June 6. This year the festival will take place in a trend hybrid format – online and offline. The artistic director of the festival, Andriy Khalpakhchi, said about it at the first press conference.
The opening film of the festival will be a special film for Ukrainian cinema — it's Ivan Mykolaychuk's «Babylon XX», which in 1979 won a prize at the 10th festival «Molodist». This movie was chosen due to the fact that this year Ukraine celebrates the 30th anniversary of its independence, and Ukrainian cinema will be the main focus of the upcoming festival.
More details on the Vogue Ukraine.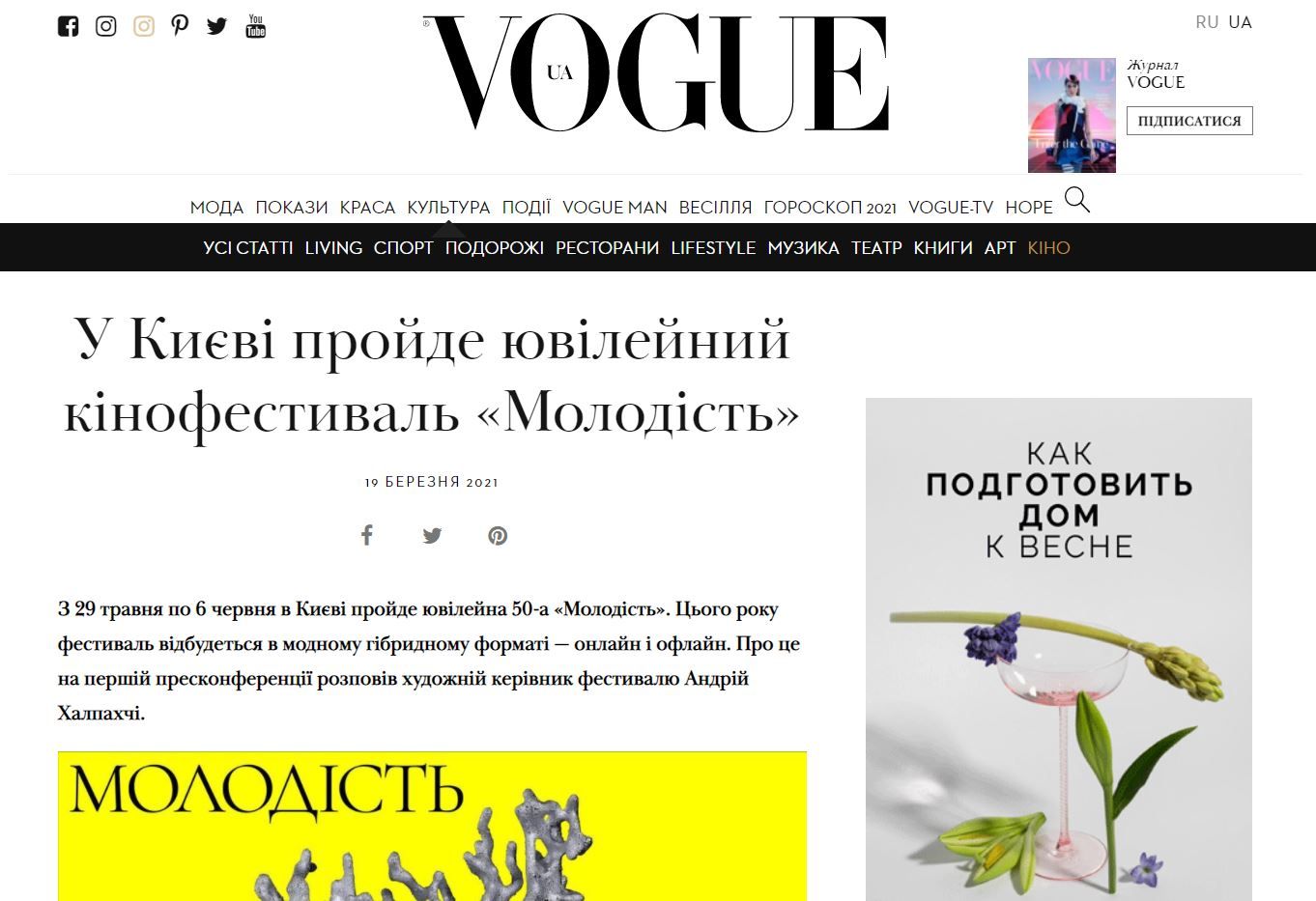 You have successfully subscribed to the newsletter!