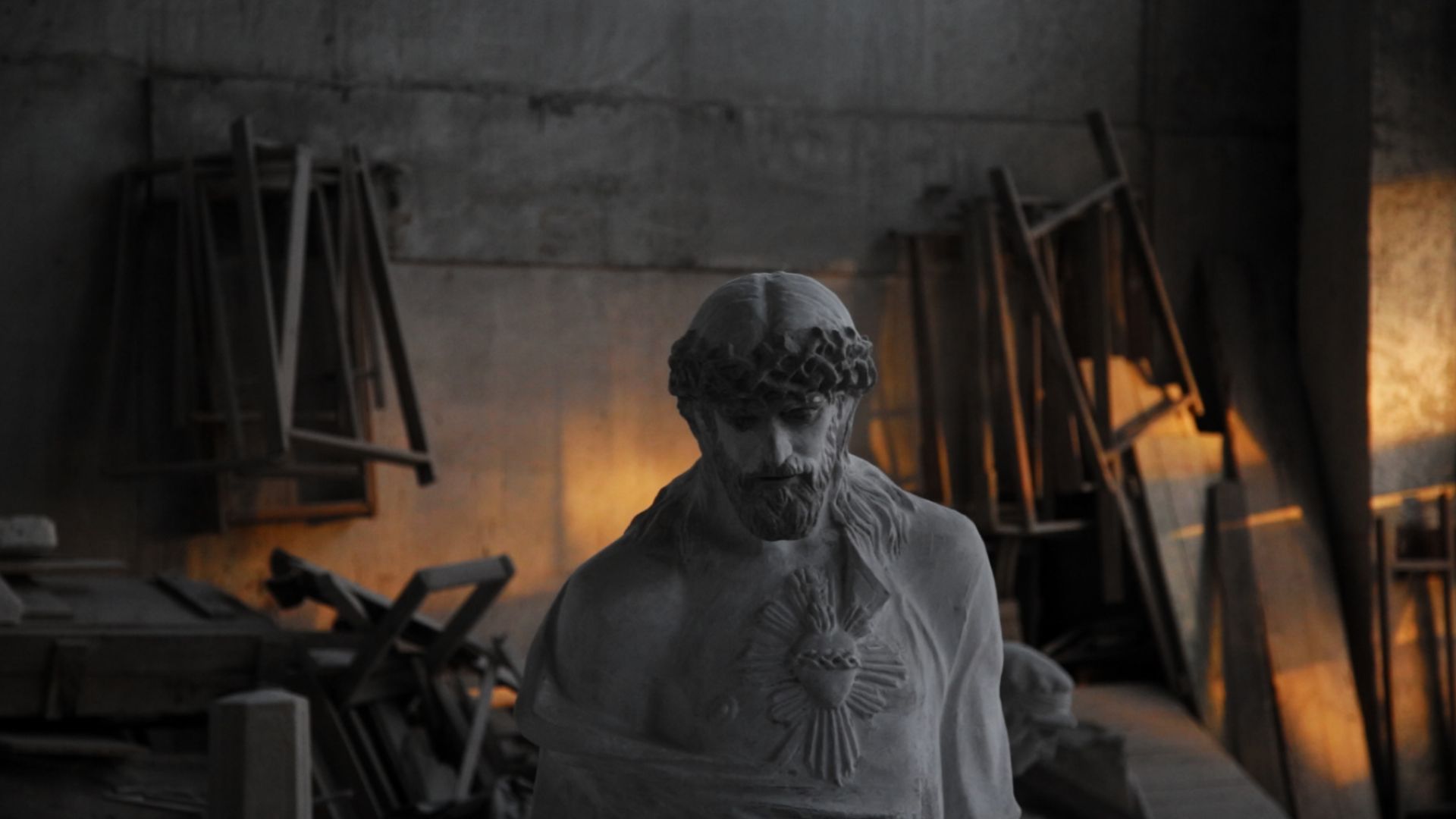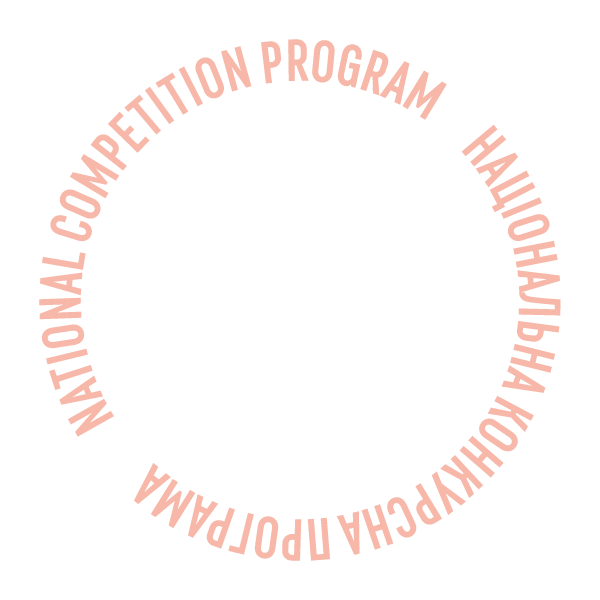 Liturgy of Anti-Tank Obstacles
Program:
National Competition
Genre:
Documentary, experimental
In the nationwide resistance, every citizen tries to be helpful. Ukrainians change professions and adapt to the wartime needs. Sculptors fabricate anti-tank obstacles in their art workshops. Just like the Terracotta Army, silent figures of Ukrainian personalities, angels, Cossacks and multiple copies of Jesus Christ froze in anticipation of new creations. Craftsmen weld metal defense items for the Armed Forced of Ukraine.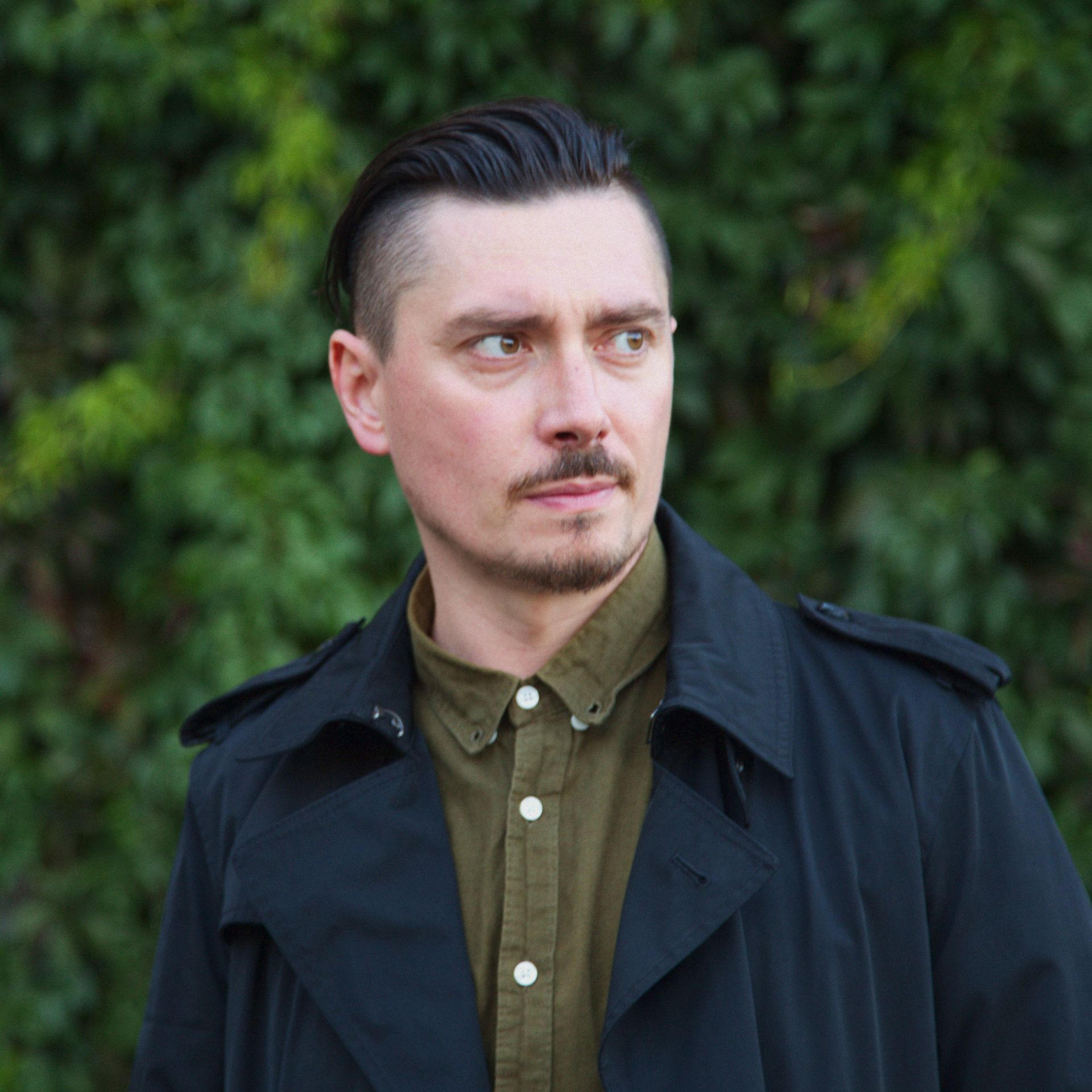 Dmytro Sukholytkyy-Sobchuk
Dmytro Sukholytkyy-Sobchuk is a Ukrainian author and filmmaker, graduated from the Kyiv National I.K. Karpenko-Kary Theatre, Cinema and Television University. Participant of the Berlinale Talents, Locarno Film Academy, he is the founder of the script platform Terrarium. He was first noticed with his short film WEIGHTLIFTER, a EFA contender, winner of the Best Short Film Award in Angers. His first feature, Pamfir, was supported by TorinoFilmLab, MIDPOINT and Cannes' Cinéfondation.
Filmography: Штангіст / Weightlifter (2018), Інтерсекція / Intersection (2015), Красна Маланка / Krasna Malanka (2013), Борода / The Beard (2012), Отроцтво / Adolescence (2008)
Creative team
Director
Dmytro Sukholytkyy-Sobchuk
Screenplay
Dmytro Sukholytkyy-Sobchuk
Camera
Dmytro Sukholytkyy-Sobchuk Andriy Lysetskiy, Kostiantyn Kliatskin, Denys Vorontsov, Denys Tokarev
Music
Choir Artos (Conductor Natalia Ivashkiv)
Production
The New Yorker
World sales company
The New Yorker
Ukraine sales company
The New Yorker
Cast
Roman Sova, Serhiy Danko, Andriy Holdiy