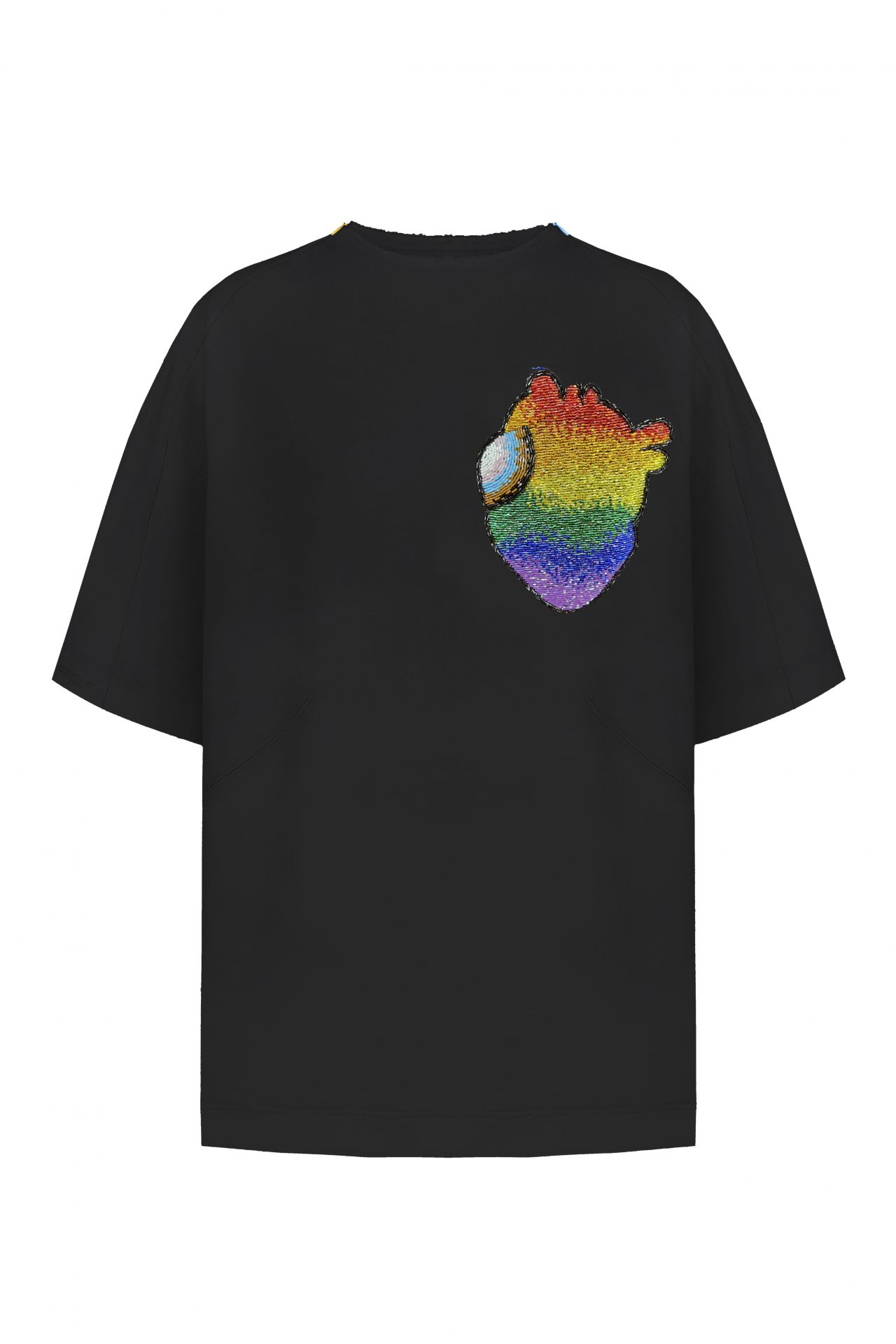 02 June 2023
For Pride Month, FROLOV launches a collaboration with Ukraine's first LGBTQ+ film festival, SUNNY BUNNY

For Pride Month, FROLOV launches a collaboration with Ukraine's first LGBTQ+ film festival, SUNNY BUNNY
Ukrainian brand FROLOV is proud to become the official partner of SUNNY BUNNY, the first Ukrainian LGBTQ+ themed film festival, taking place from June 22nd to 28th in Kyiv.
For the past 20 years, SUNNY BUNNY has been a LGBTQ+ program within the Kyiv International Film Festival "Molodist." Now, it evolves into a separate grand-scale LGBTQ+ film festival in Ukraine.
As part of this partnership, FROLOV will release two special heart designs on FROLOVHEART t-shirts. One heart will feature the colors of the LGBTQ+ flag, while the other will have a reflective effect. The proceeds from their sales will be donated to support and develop the film festival.
Additionally, the brand is preparing a unique accessory: little "fingers," introduced for the 20th anniversary of the SUNNY BUNNY program. This year, a person can create their own sunny bunnies using the those fingers in new colors.
"We collaborated with SUNNY BUNNY within the 'Molodist' festival in 2021, and we are thrilled to announce our partnership at the beginning of Pride Month. It is essential for us to support the discourse on human rights, and we are proud that Ukraine now has its own LGBTQ+ film festival, which we also proudly support," said Ivan Frolov.
You can purchase items from this collaboration at TSUM, on the frolov.fr website, and directly at the film festival.
You have successfully subscribed to the newsletter!