21 August 2020
European Film Academy announced it' nominees for Вest Feature Film
Among them there are 8 film which are presented on 'Molodist' 49
We are happy to announce that this year the European Film Academy (EFA) has chosen 8 films in Feature Film Selection from the 49th Kyiv International Film Festival Molodist as candidates to receive European film awards.
Due to Covid-19 and the related restrictions, the EFA Feature Film Selection 2020 is announced in two steps. On 18th of August, the European Film Academy and EFA Productions have announced the titles of the 32 films in the first part, the second part will be announced in September. This will allow the inclusion of films that would have premiered by 31 May 2020 – be it at a festival or at a regular cinema – but could not due to the pandemic, provided they will premiere theatrically or online before the end of November 2020. Moreover, the 8 films of those has already been announced at the 49th Kyiv International Film Festival Molodist, which is so kind of pleasure of ours. Together, the films from both of the parts from the EFA Feature Film Selection, the list of feature-length fiction films recommended for a nomination for the European Film Awards 2020.
The films have been selected by a committee consisting of the EFA Board and invited experts. In the coming weeks, the over 3,800 members of the European Film Academy will screen the selected films and, after part 2 has been announced, vote for the nominations in the categories European Film, Director, Actor, Actress and Screenwriter. The nominations will then be announced on 7 November at the Seville European Film Festival in Spain. An 8-member jury will decide on the award recipients in the categories European Cinematography, Editing, Production Design, Costume Design, Make-up & Hair, Original Score, Sound and Visual Effects.
So let's check which films you can enjoy at Molodist from the EFA list (all of them you can check in the Non-Competition Program, the whole program you can check via the link):
Special Event: Adults in the Room, Costa-Gavras, 2019, 124', France
SCANDINAVIAN PANORAMA: Charter, Amanda Kernell, 2020, 94', Denmark; Echo, Runar Runarsson, 2019, 79', Iceland; Wildland, Jeanette Nordahl, 2020, 89', Denmark
FESTIVAL OF FESTIVALS: Bad Tales, Damiano D'Innocenzo, Fabio D'Innocenzo, 2020, 98', Italy; Father, Srdan Golubović, 2020, 120', Bosnia and Herzegovina; Vitalina Varela, Pedro Costa, 2019, 124', Portugal
FORMA: Uppercase Print, Radu Jude, 2020, 128' Romania
We are also pleased to see a Ukrainian film ATLANTIS directed by Valentyn Vasyanovich in 2019, which is also nominated in EFA Feature Film Selection 2020, even though it's out of Molodist premiere list this year, we do recommend watching it!
The 33rd European Film Awards with the presentation of the winners will take place on 12 December in Reykjavík.
Meanwhile, we invite you to the 49th Kyiv International Film Festival Molodist, to watch many other interesting films and choose your favorites.
Enjoy the festival!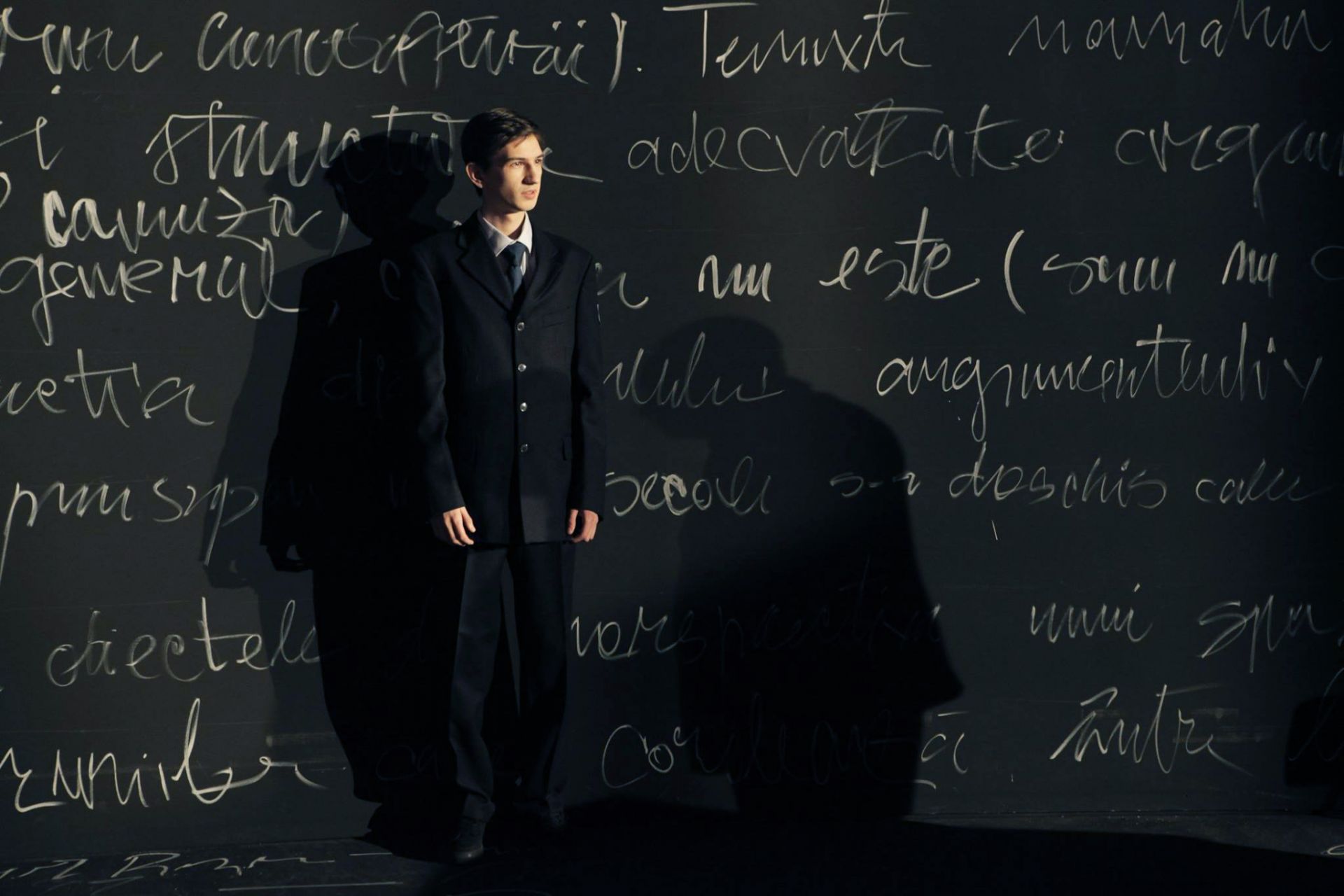 Photo: still from film «Uppercase Print» (dir. Radu Jude, 2020, Romania)
You have successfully subscribed to the newsletter!