19 June 2023
SUNNY BUNNY FILM FESTIVAL ANNOUNCES COMPETITION JURY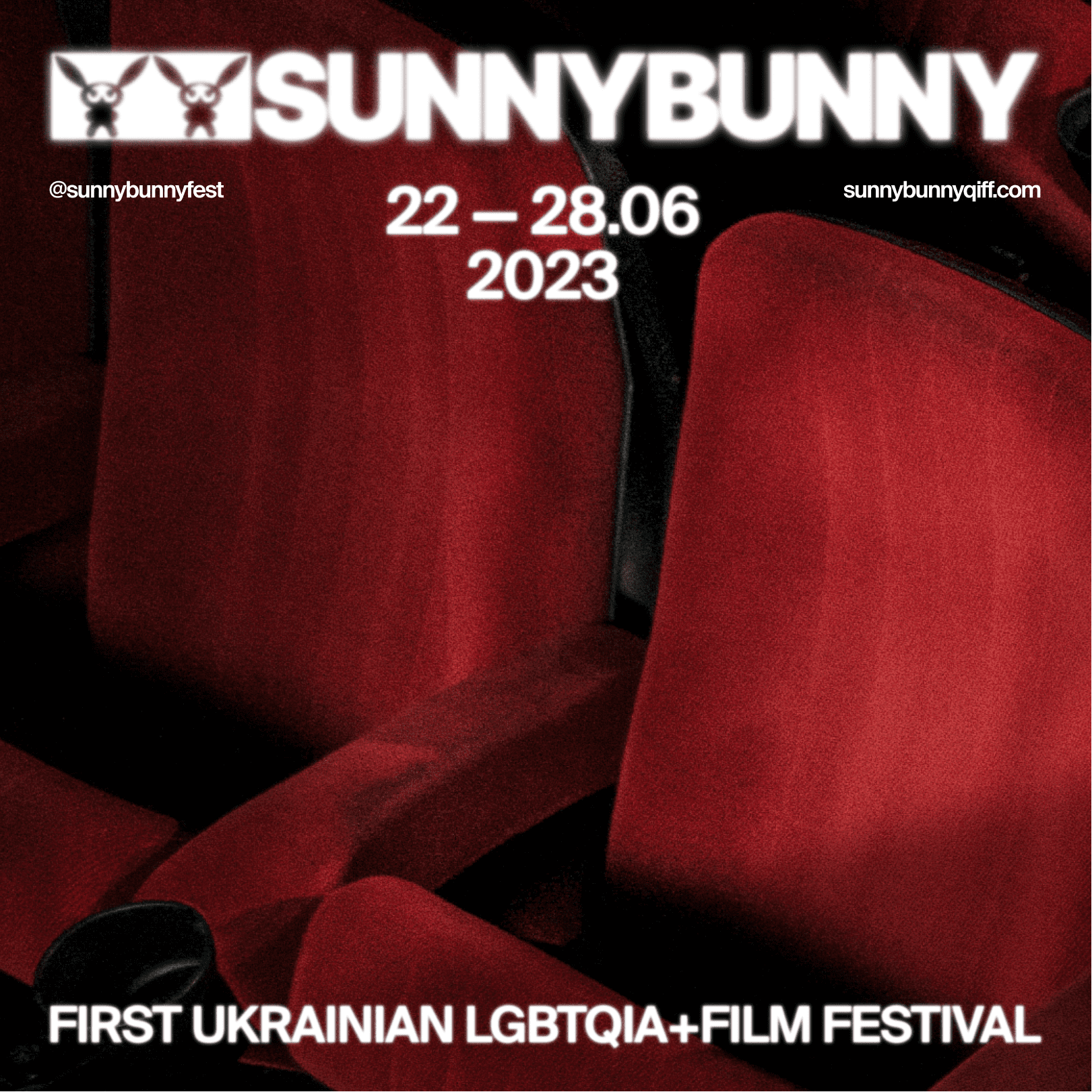 SUNNY BUNNY FILM FESTIVAL ANNOUNCES COMPETITION JURY
The first LGBTQIA+ SUNNY BUNNY Film Festival, which will be held in Kyiv from June 22-28, announces the jury of the International Feature Film Competition. They are: Franck Finance-Madureira, Dennis Ruh and Anna Melikova.
Franck Finance-Madureira is a French journalist and movie critic. He runs FrenchMania, a magazine and website dedicated to French and French-speaking cinema. He writes for Têtu, the main French LGBT+ media, and Trois Couleurs, a monthly cinema magazine and website. He's the president-founder of the Queer Palm, the LGBT+ Cannes Film Festival Award he created in 2010, and the Queer Palm Lab, which will be launched at the end of 2023. He is also the director of programming for the international Istanbul Crime and Punishment Festival. He was a member of numerous international juries (Berlin, San Francisco, Guadalajara, Tel Aviv, Lisbon, Turin, Belgrade, Milano, etc.).
Dennis Ruh has been the director of the European Film Market since 2020. He studied cultural sciences, audiovisual communication, social science, and history in Bremen, Germany, and Valencia, Spain. During his studies, he began working for the Oldenburg International Film Festival in 2008, where he was in charge of programming, sponsoring, marketing and personnel and became a co-director in 2011. Starting in 2010, he also worked for Independent Partners Film. In 2012, he switched to German Films, the organization for the international promotion and distribution of German films. He was the department head for international festival relations and the point of contact for producers developing festival and distribution strategies there. He regularly appears as a guest lecturer at film schools and panelist at industry conferences and film festivals, and served on various juries.
Anna Melikova is a script writer, writer, film curator and film critic. Born in Crimea, studied in Kyiv, and lives in Berlin. She wrote the screenplay for Grand Jeté (director Isabelle Stever, premiered Berlinale 2022), has been a member of the Berlinale Panorama selection committee since autumn 2022 and a member of Selection committee for the Queer Short Film Fund XPOSED. As a co-curator, she made the film program Still Home: Ukrainian Films from the Occupied Territories for various film festivals and cinemas in North Rhine-Westphalia (2022-2023). As a film critic, she wrote for different media in different languages. Her debut novel I Am Drowning in a Fleeing Lake will be published in German language 2024. With the German-Ukrainian film project My Beloved Man's Female Body she was selected for the Berlinale Talents Script Station-2023 and received the Kompagnon Fellowship Award.
You have successfully subscribed to the newsletter!