28 June 2023
THE FIRST IN UKRAINE LGBTQIA+ FILM FESTIVAL SUNNY BUNNY ANNOUNCED THE WINNERS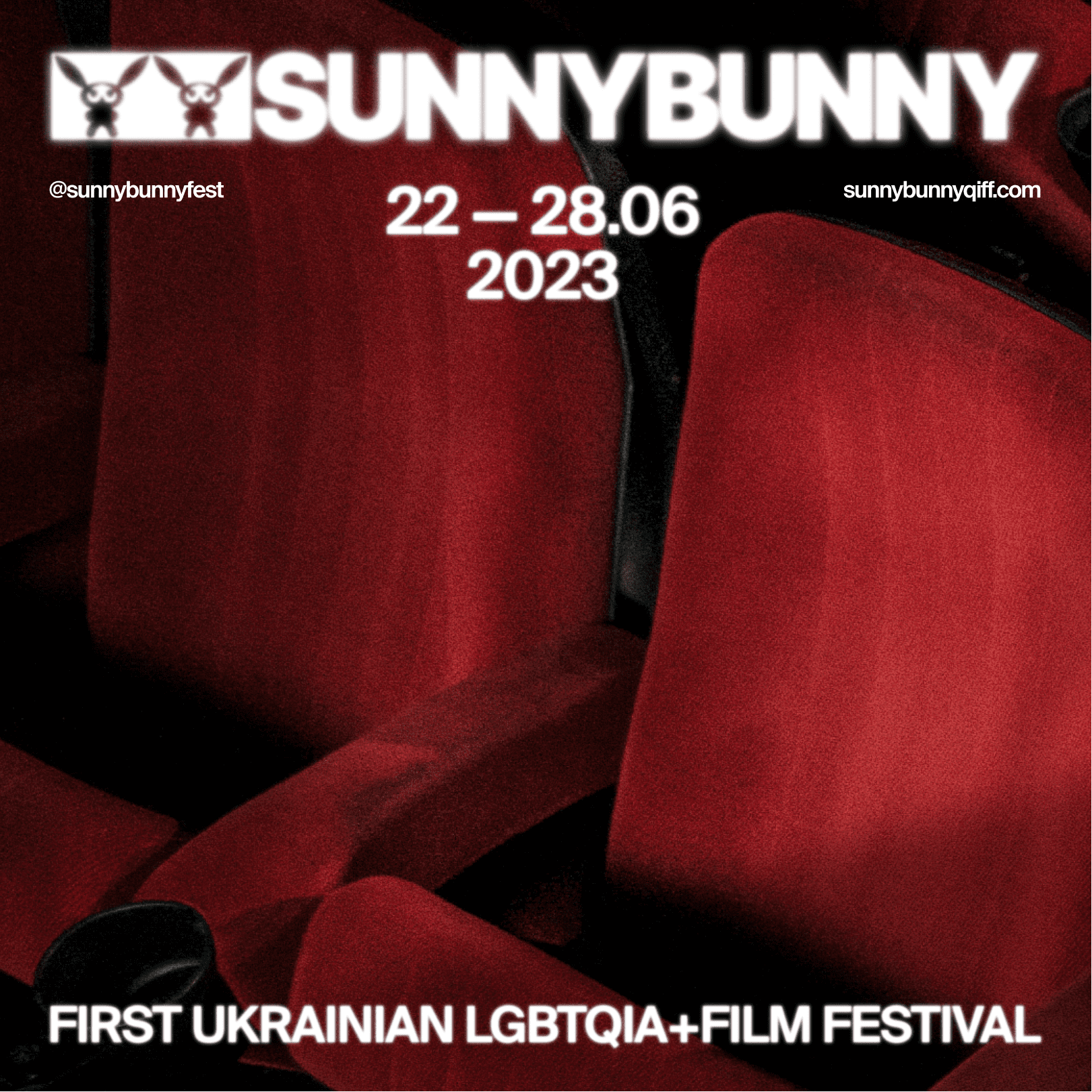 THE FIRST IN UKRAINE LGBTQIA+ FILM FESTIVAL SUNNY BUNNY ANNOUNCED THE WINNERS
The LGBTQIA+ Film Festival SUNNY BUNNY, taking place in Kyiv from June 22-28, has announced this year's winners.
Yesterday, June 27, the award ceremony of the first LGBTQIA+ Film Festival in Ukraine, SUNNY BUNNY, took place at the Zhovten cinema.
According to the decision of the jury: Frank Finance-Madureira, Dennis Ruh and Anna Melikova, the main prize of the International Feature Film Competition went to the film My Emptiness and I by Adrián Silvestre.
"We were emotionally moved and physically touched by this story which allows us to follow the intense process of searching and discovering self-definition and new intimacy. With braveness and realness, charm and glamour, honesty and respect, anatomical precision and poetic sensitivity, the director and the actress have made this film as creative partners and showed us that if you want, you can be a real girl with or without a vagina" — the members of the jury commented on their choice.
Several competition films were awarded special mentions by the jury: Follow the Protocol by Fábio Leal. The jury members remarked:
"It's great to see that it's possible to reinvent cinema during a pandemic. It's even better when the movie is unapologetically queer, really clever, funny, political and able to build unforgettable and original cinematic moments".
The jury members also gave a special mention to the film Wolf and Dog by Claudia Varejão.
"Honouring this atmospherically dense portrait of the tension between tradition, religion and queerness on a small Portuguese island in the Atlantic Ocean. It tells a story in a beautiful fairytalish way and deserves recognition as one of the strongest films in the competition" — the jury of the SUNNY BUNNY International Competition.
After the awards ceremony, it was announced which film most impressed the viewers of SUNNY BUNNY. The Audience Award went to Maryam Touzani's competition film The Blue Caftan, which tells the story of Halim and Minau, who own a traditional caftan store in one of Morocco's oldest cities.
You have successfully subscribed to the newsletter!