24 June 2023
SUNNY BUNNY FILM FESTIVAL ANNOUNCES INDUSTRY SECTION EVENTS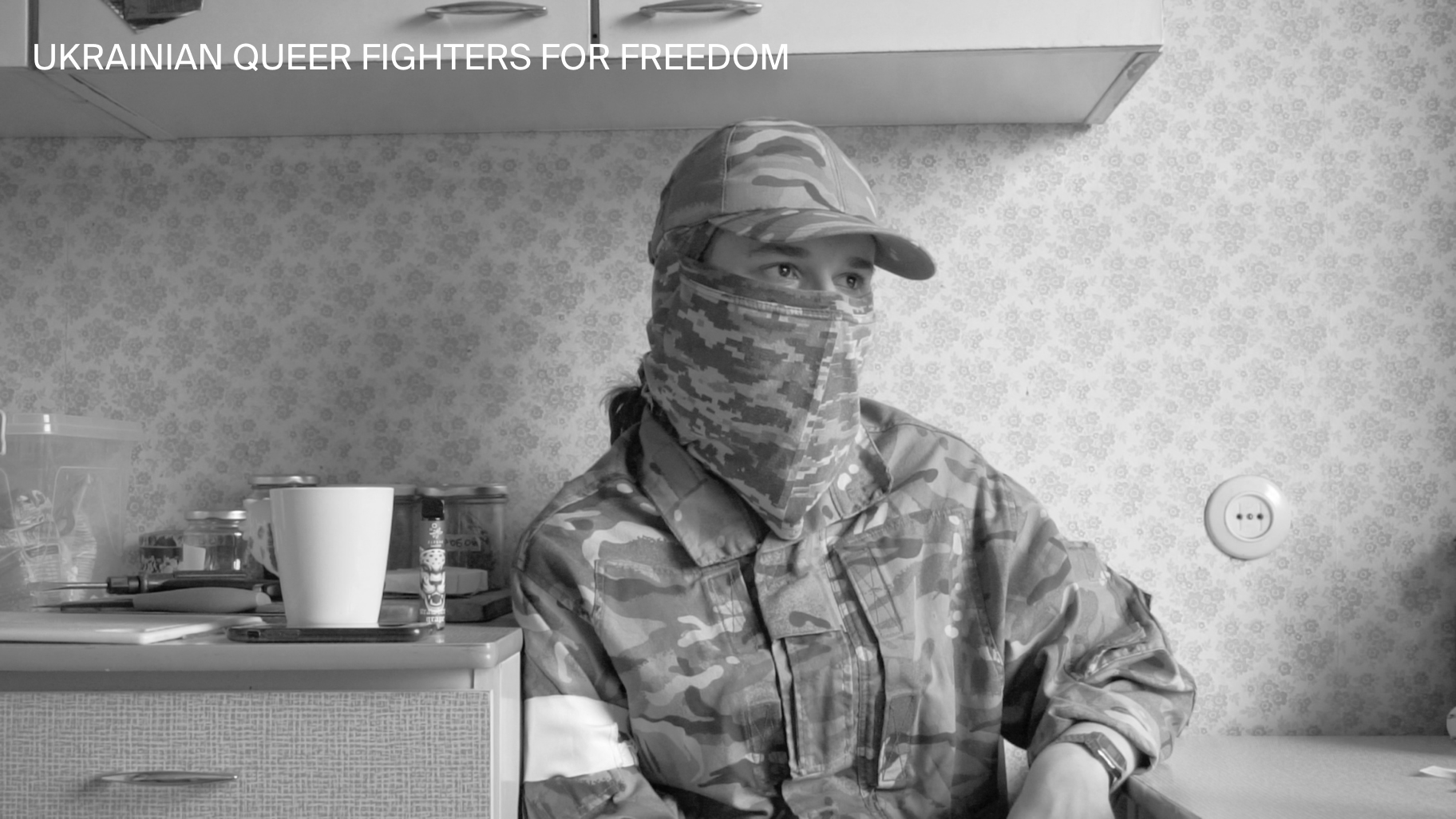 SUNNY BUNNY FILM FESTIVAL ANNOUNCES INDUSTRY SECTION EVENTS
The SUNNY BUNNY LGBTQIA+ Film Festival, which will be held in Kyiv from June 22-28, 2023l, announces an industry section that will include special screenings, panel discussions, public lectures and workshops.
On June 24 and 25, two special screenings will be held at the Zhovten Cinema.
One of them is the presentation of the Queer Fighters program, which will feature two short documentaries: Ukrainian Queer Fighters for Freedom by Angelika Ustymenko — a film about LGBTQIA+ soldiers recounting their experiences in the first weeks of the Russian invasion against Ukraine; and the film Rebel Queers: Ukraine's Queer Resistance directed by Angelika Ustymenko and Alex King, which shows the reflections of queer soldiers after a year of war.
After the screening, there will be a panel discussion #OnTime: Why civil partnerships are needed in Ukraine. The discussion is organized by NGO Tochka Opory UA, a partner organization of the first LGBTQIA+ film festival SUNNY BUNNY and a co-initiator of the draft law No. 9103 on registered partnerships.
Participating in the discussion will be: People's Deputy and author of the Draft Law No. 9103 of Ukraine Inna Sovsun, representative of the NGO LGBT+ military for equal rights Maksym Potapovych and stand-up comedian Nastia Zukhvala.
During the event, the relevance and significance of the introduction of the Institute of Registered Partnership in Ukraine during a full-scale war, as well as the prospects of Draft Law No. 9103 will be discussed. The discussion will be moderated by Tania Kasian, executive director of the NGO Tochka Opory UA.
The second special screening will be a screening of Suspilne's documentary film project Vydymi followed by a Q&A session.
The stories of Vlad and Nyura that will be presented are part of the ten-part project Vydymi. Smart, different and effective heroes prove by their deeds that now, during the war, absolutely all Ukrainian men and women are united. They work hard, volunteer, fight and create, and still have the right to be themselves. Every single one of them lives this war in their own way, finding ways to live a full life and support others.
The project was created by creative video production company Cofounder Studio on behalf of Suspilne in partnership with BBC Media Action. This initiative is part of the Promoting Equality and Combating Discrimination program run by the National Democratic Institute with funding from Sweden.
This year's industry section will also include lectures, panel discussions and public talks. Only season ticket holders can attend these events. Location: K41 CONCERT HALL, Kyrylivska street, 45.
On Saturday, June 24, there will be a panel discussion Research of queer cinema and queer culture in Ukraine. The discussion will be attended by: artist, filmmaker Anton Shebetko — film Simeiz in Ukrainian Queer Shorts program, publication A Very Brief and Subjective Queer History of Ukraine; Olena Honcharuk, winner of competition for director of the Oleksandr Dovzhenko National Centre; and Bohdan Zhuk, programmer of Kyiv IFF Molodist and director of SUNNY BUNNY LGBTQIA+ film festival
There will also be a public talk where the participant and later jury member of Sunny Bunny competition at Molodist in 2019, winner of numerous awards at international film festivals João Pedro Rodrigues and his partner João Rui Guerra da Mata will talk about their creative process and body of work. Both directors/writers will present the film Will-o'the-Wisp in the Panorama section of the festival SUNNY BUNNY.
On June 25, festival guests can visit the lecture No film without the rainbow: LGBTQ+ through the prism of cinema by Yakov Lavrynets, moderator at Rizni.Rivni and co-organizer of Kharkiv Pride.
During the talk you'll learn what the LGBTQ+ movement is and what each letter of this acronym means. At the event we'll look at films with good representation of the LGBTQ+ community, focusing on their complex characters and unique stories, and films where LGBTQ+ representation may be problematic and stereotypical. In addition, Yakov will discuss strengths and weaknesses of the films and their impact on audiences.
This lecture is for anyone interested in film as an art form and those wishing to understand the important subject of LGBTQ+ community's representation in culture.
Sunday will also feature a master class on How to work with trans characters in a documentary film. During the event, Olena Siyatovska, the director of the film I Am Michele — Ukrainian Queer Shorts program at SUNNY BUNNY, will hold a conversation with the director of the film Into My Name Nicolo Bassetti about the complexity and approaches in working with trans identifying persons in documentary film.
You have successfully subscribed to the newsletter!